Homecare refers to the provision of care and support to individuals who require assistance in their own home. This can include a range of services such as personal care (bathing, dressing, grooming), meal preparation, medication management, housekeeping, and transportation.
Homecare is typically provided by trained caregivers including home health aides, personal care aides or certified nursing assistants. Homecare services can be arranged or provided on a regular or as-needed basis. Homecare is often used as an alternative or supplement to care provided in a hospital, nursing home, or other healthcare facility. Its goal is to promote quality of life and independence for people who require assistance with daily living activities.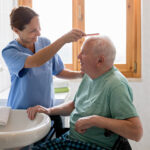 Personal Care
This type of homecare provides assistance with daily tasks such as bathing, dressing, grooming, and toileting. It is ideal for seniors or individuals with disabilities who need help with basic personal hygiene and self-care.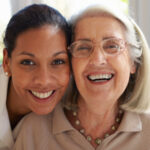 Companionship Care
This homecare is designed to provide companionship and social interaction to seniors who may be isolated or suffer from loneliness. Companionship care involves spending time with the individual, talking, playing board games, or engaging in other recreational activities.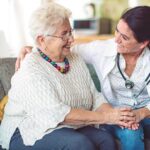 Home Health Care
Home health care is a medical service provided by healthcare professionals. It includes wound care, medication management, pain management, physical therapy, and other nursing services. Home health care is ideal for individuals who need medical attention but prefer to receive it in the comfort of their own home.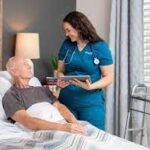 Hospice Care
Hospice care is intended for individuals who are terminally ill or suffering from a life-limiting condition. Hospice provides comfort care and support to the individual and their family members. The caregiver will work with the individual's physician to manage symptoms and provide emotional support to the patient and family.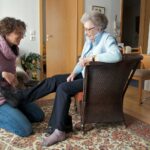 Live-In Care
Live-in care involves a caregiver who lives with the individual 24/7 to provide around the clock care. It is ideal for individuals who need constant supervision and support. Live-in care can be tailored to meet the needs of the individual, including personal care, companionship care, and medical care.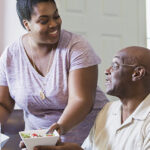 Respite Care
Respite care is temporary care provided to individuals who need it, providing caregivers with a break from their responsibilities. Respite care can range from a few hours to several days, allowing the caregiver to recharge and rest.